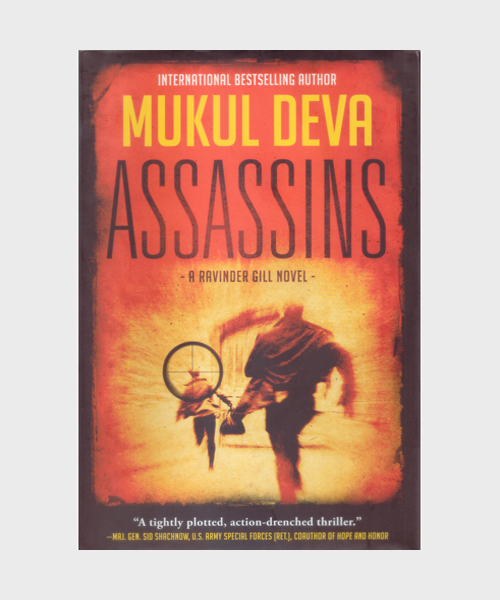 "Jeeeaaaay Benazir."
A consummate politician, Benazir raised her hands above her head and began to clap. The crowd clapped with her, caught up in the hysteria of the moment.
"Nara- i- Takbeer, Allah O Akbar."
"Nara- i- Haidri, Ya Ali."
"Awam Hero Hero, Baqi Sab Zero Zero." (The people are heroes. Everyone else is zero.)
The popular slogans, currently doing the rounds in Pakistan, erupted from her. Echoed sonorously by the cheerleader. And repeated thunderously by the crowd. The hysteria was sky high now. No one noticed Bombers 1 and 2 inch toward her, about eight feet apart. And they were still twenty feet from the dais.
Finally holding up her hands for silence, Benazir began to speak. "These are the slogans that greeted me when I arrived in Rawalpindi. I know this is the city of brave and sacrificing people." An appreciative roar from the crowd. 
Bombers 1 and 2 covered yet another couple of feet to the dais.
"Rawalpindi is my second home. When my father was a minister, I used to live here. I used to go to school here. It is here I lived many moments of joy and sorrow. And always the brave people of Rawalpindi stood by me, in moments of happiness and in my hours of sorrow. You have never let me down."
The roar of the crowd was like a continual roll of thunder. The distance between the two assassins and the dais receded by another foot. But still not close enough. Not enough to penetrate the living bulletproof shield guarding the woman on the dais.
Blissfully unaware of her death creeping closer Benazir resumed her rhetoric. "This is the same city which thronged to the Liaquat Bagh when the dictator Yahya Khan refused to leave and forced him to step down."
The crowd responded with another defiant roar.
"This is the same city where the government of the Pakistan People's Party was established. Rawalpindi is the same city from where my father started his struggle against the dictatorship of General Ayub Khan and young Abdul Hameed sacrificed his life for democracy. This is the city, which has defeated all dictators and Inshallah will once again inflict a crushing defeat on another dictator and usher in an era of democracy."
"Allah O Akbar."
Five thousand lusty throats roared out their support.
"Awam Hero Hero, Baqi Sab Zero Zero."
Bomber 2 was now within fifteen feet of the dais. However Bomber 1 was stuck a few feet further away. So dense was the crowd that now neither could move.
Tags :